A warehouse management system provides a digital platform for your warehouse or distribution center. Automation also can be done with the warehouse management system. Here we are going to identify the top 10 warehouse management systems in the world.
What is a WMS system?
WMs stands for Warehouse Management System.
WMS is a software application that helps to manage warehouse operations or distribution centers.WMS has been designed to optimize warehouse operations efficiently and effectively. It would be a competitive advantage for warehouse management.WMS software uses streamlined warehouse operations while effective automation and smooth flow of inventory control.
Before the study of the WMS system, you need to identify whether what is the warehouse and its operation. And also warehouse management. Then it is easy to understand about Warehouse management system.
Selecting the most suitable Warehouse Management System for your business is not an easy task. Because there are so many warehouse management system solutions available in the market. All vary with their functions and features that are provided. Before buying a WMS software solution for a business you need to do an analysis of the requirements of your business and a market analysis of the WMS software available.
After a long time of research, here I'm going to list and explain about selected WMS software for your knowledge. It will definitely help you.
1. Oracle NetSuite
NetSuite warehouse management system is a commonly used WMS system in the global market. Netsuite company does not only provide warehouse management software but also it is providing a range of industry solutions for software like Netsuite ERP, MRP, etc.
What is NetSuite WMS?
NetSuite is not only a WMS system but also a more reliable ERP, CRM, HCM, and financial system. It means all the core functions are integrated, then easy to handle core functions of the business such as supply chain management, order management, and distribution and transport functions.
NetSuite warehouse management is capable of managing and controlling routes with the use of RFID.,
It uses cloud and SaaS systems.
NetSuite WMS is best for the perishable goods industry because it integrated shelf life and expiry date tracking system.
What are the benefits of the NetSuite Warehouse management system?
Data accuracy increasing and data capturing-mobile devices are capable of capturing data accurately in each and every item serial numbers and other details.
Enhancing inventory visibility by tracking inventory levels in real time.
The optimum level of space utilization for ensuring adequate space while keeping fast-moving items near to fulfillment area.
Labor productivity enhancing by using mobile devices for the receiving and sorting of items till the packaging and shipment sending.
Enhancing order fulfillment rate and accuracy level. It helps efficiently pick ways and multi-order fulfillment processes rationally.
Improving customer satisfaction with fast delivery and minimizing mistakes.
Key Features of NetSuite warehouse management system
Inbound logistics
Order fulfillment
Mobile warehouse management
Bin management
Cycle counting
What are the challenges that can be solved in the NetSuite Warehouse Management system?
Low visibility of the items within the warehouse-showing status of the items and quantities with bin location, so easy to find the item
Data entering errors -can be avoided by using mobile devices
Inefficient utilization of warehouse space-optimize the warehouse layout planning by sorting fast-moving products locate near fulfillment centers likewise.
Wrong order picking– Use mobile device workflow to users by a step-by-step process for picking each and every order.
The softeon company WMS solution provider for more than 20 years. Great integration with material handling automation systems and offering lower cost when compared with other WMS vendors. Provide more customized services to softeon customers.
Provide solutions to help your business as below,
Optimizing distribution while loading process with innovative technology
Differentiated capabilities of basic operations in a warehouse(receiving goods, inventory management, put away, barcode, packaging and order picking, shipping, etc.)
Provide competitive advantages with quality standard service
Delivered in cloud
Most suitable for large and mid-size business
Modules of – Softeon Warehouse Management System
Softeon has introduced supporting modules for work with WMS. Modules are included in below,
Labor management
Yard management
Slotting optimization
3PL billing
Transportation management and more
Benefits of Softeon Warehouse Management System
Real-time inventory visibility
Enhance labor productivity
Improve shipping accuracy
Improve customer satisfaction
Special features of soften-use material handling automation system for seamless integration of the process
Service provided company industries-Retail, manufacturing, technology 7 electronics,3pl companies, etc.
Examples of uses of Softeon Warehouse Management system
Industry- contract logistics
User comment-DB Schenker
""With the launch of this IT service, a WMS implementation has less time-to-market than the procurement of a scanner. For small and mid-size businesses with basic requirements, we are now able to configure the WMS in days to match our customer's requirements."

Michael Brandes
Senior VP Logistics Engineering, Corporate Contract Logistics, DB Schenker Logistics:sourded by Softeon
For the study above, you can read the Case study of DB Schenker
Currently used in EMEA and North America. With the WMS regional branches could decrease their IT-related cost.
Market responsiveness has increased
Enhance the efficiencies of warehouse and logistics
Under the minimum training could be supported with multiple languages.
More examples of companies that use Softeon warehouse management system,
Focus on more complex warehouses and distribution processes. It is including parcel sending, scanning, and availability of multiple warehouses. It may integrate with other parties involved in the transportation management process.3PL is an affordable and cost-effective WMS system.
Cloud-based WMS software
Works on SaaS model
The negative side of 3PL manager software is it cannot be extended to business processes that are in outside of the core business.
3PL warehouse Manager WMS software helps your business as below,
Service provides for 3PL companies, e-commerce businesses, retail, and manufacturing
Most suitable for small warehouses/distribution centers
Special features– Centralized management system for multiple warehouses and collection of customer data
key Features of 3PL warehouse Manager WMS system
Automated system for billing
Mobile barcode scanning
Dock scheduling in a simple way
Small parcel shipping automating
Enhancing report generation and transparency of the business
Easily integrated with ECommerce and marketplaces
Advantages of 3PL warehouse Manager WMS system
Easy to expand or upgrade the software
Easy to use
Anywhere anytime access and control the business
Real-time data access
Disadvantages of 3PL warehouse Manager WMS system
Employee training needs to use
customer success stories of 3PL warehouse manager software
it is an order fulfillment company in USA.
solution-3PL warehouse manager software
results after the implementation of 3PL warehouse manager software
50% increase in pick efficiency
fast-growing customer base
increased customer profitability
user comment,
Extensiv is a true partner in our success. Their software is built by people who understand what we do within a 3PL setting—and they've been instrumental in landing very large new clients.

reg McRoberts
President and Founder, Verde Fulfillment USA,sourced by extensiv.com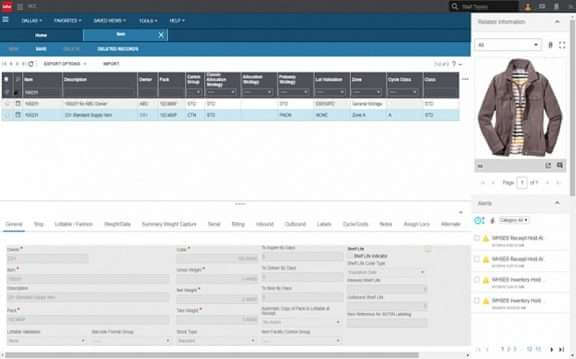 Under the Infor Supply chain management solution there is a module called Warehouse management system. It is a very famous and better warehouse management system for your warehouse or distribution center.
Key Features of Infor Warehouse Management System
Direct put-away
Return management, cross-docking
3Pl billing
Yard visibility
3D warehouse visualization
Managing and monitoring import and export cargo
Tier 1 warehouse system
Cloud-based WMS system
Key features of the Manhattan warehouse management system
labor management
slotting optimization
Transportation mangement
Customer success story of Manhattan warehouse management system
DHL is one of the largest logistics providers in the world.DHL is using more warehouse operations in multiple countries. The company has chosen Manhattan warehouse management software as its WMS software solution partner.below you can see the video of DHL success story with manhattan WMS.
you can read the case study here
user comment of DHL
"Utilizing the cloud and software as a service is going to be a game changer"

Markus Voss, CIO & COO of Supply Chain DHL,sourced by: www.manh.com
6. SAP Warehouse Management System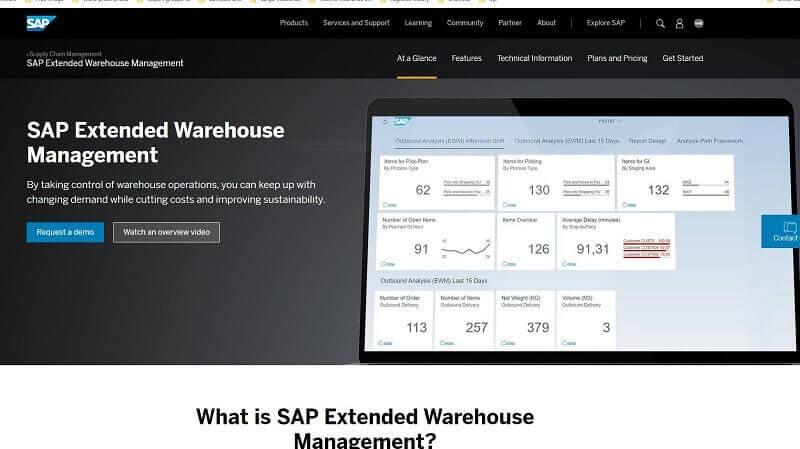 what is SAP Extended warehouse management?
It is a warehouse system software which is introduced by SAP company.
Design for high-volume warehouse operations
Supports cloud-based and on-premises deployment
Key features of SAP warehouse management system
comprehensive warehouse solution
fully integrated with the quality, track and trace process and production
warehouse automation options
7. Oracle WMS
Cloud-based WMS
Support to omnichannel fulfillment and reverse logistics
Examples for fishbowl integrating external apps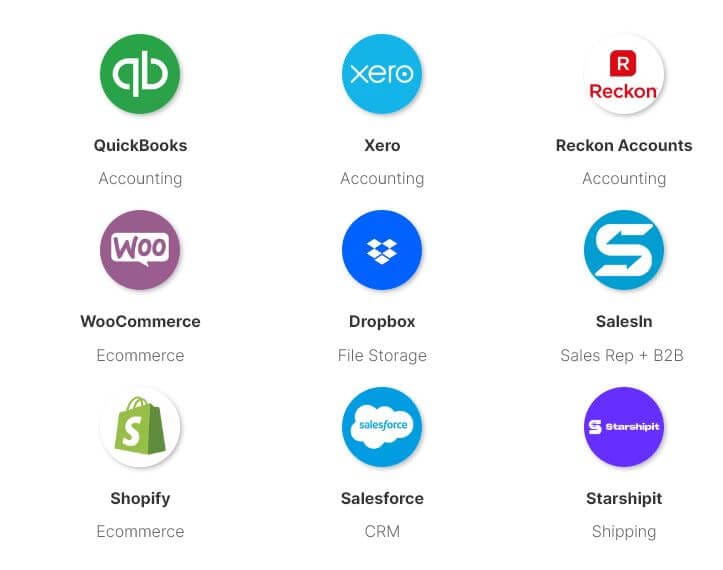 Best for small and medium business
Key Features of Fishbowl Warehouse management system
Ability to track multi-location warehouses
Inventory tracking and control
Support and intergraded with external tools and apps
Why you need to select fishbowl inventory software
It is simple and affordable, with powerful inventory and manufacturing software
50,000 users trusted fishbowl for 20 years
Examples of customer success stories of the fishbowl
High jump is now Korber.
It is a cloud-based WMS
Most suitable for small and mid-market
customers of the Korber Warehouse management system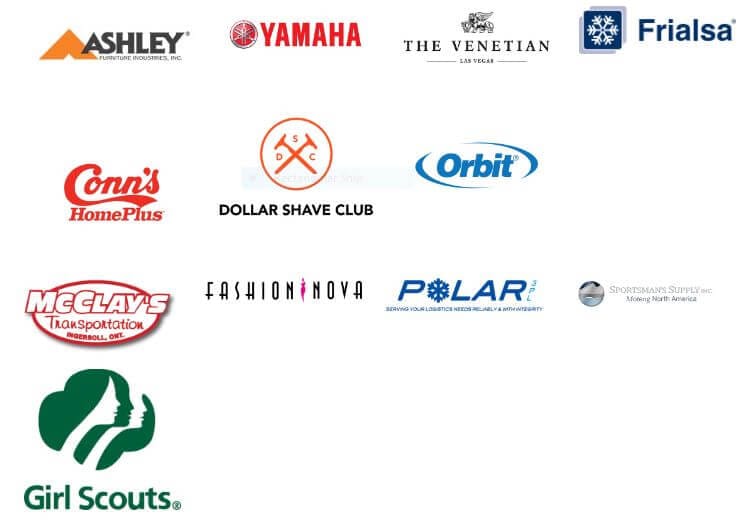 benefits of using ASTRO warehouse management system
Boosting warehouse efficiency
Innovation and expertise
both deployment options on-premises and SaaS
Fast return on investment
optimized warehouse process
Features of ASTRO Warehouse Management System
3PL billing
pick ground optimization
Pick route optimization
Smart box calculation
supply chain visibility
Slotting
value-added services
Voice picking
yard management
(3rd) Third-party Counsultaion Firms-WAREHOUSE MANAGEMENT SYSTEM
You may also like to read,
Warehouse Management & Warehouse Management System: Everything You Need To Know
What Is Bonded Warehouse: Everything You Need To Know
Why ERP System Is Important? 12 Reasons, 7 Success Stories
Most Powerful 8 Top ERP Systems In 2023