Tookan is a top Delivery management software application that can automate the delivery operation. Tookan is a product development of Jungleworks company. It has a simple dashboard, it can view the whole operation of the last-mile delivery in one place. It is integrated with drivers and management. Tookan customizes software that makes most suitable to your business. It can track same-day delivery.
What is Tookan?
Optimizing route while the Tookan app offer facilities of proof delivery capturing, notifications, reminders, easy navigation, and barcode generation for identification. The Tookan mobile app is a very useful guide to driving and delivering representative persons for their work efficiently.
When you need to select the right delivery management software for your business, definitely, you have a doubt whether this amazing app matches your business industry or not. Please look at the below list of industries that could already use the Tookan Application for their delivery operation success.
Next discuss capable industries to apply. There are 19 industries available for the Tookan Delivery management app.
What industries use Tookan?
Pickup and delivery
Food delivery
Courier delivery
Flower delivery
Grocery delivery
Medical Pharmacy
Beauty service
Home service
Fleet Management
Cleaning service
Car wash
Movers and packers
Transport
Healthcare and fitness
Oil and gas Management
Construction
E-commerce and retail
Laundry
Transport Management
When selecting the right delivery app for your business you need to consider about features of the app. Features should match your business requirements. Otherwise, it will cost and waste your money. To prevent that problem you need to get a better idea regarding features. There are a lot of features available in the Tookan App. The most important features as below,
Most significant features of Tookan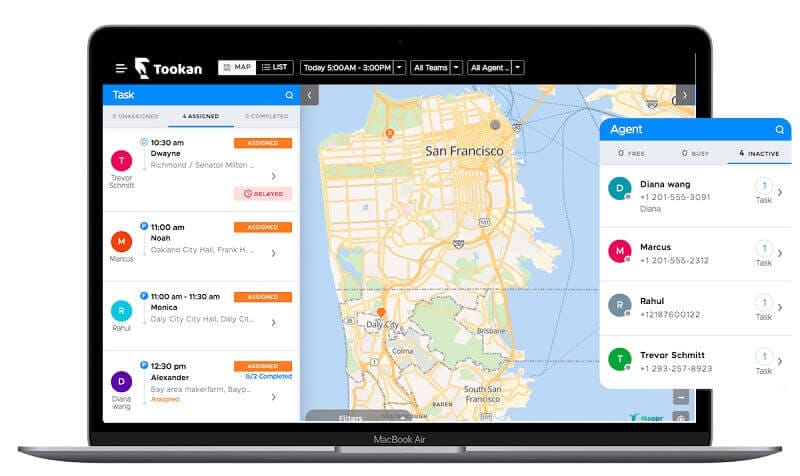 Automate the last-mile delivery process
Optimizing routes
Real-time fleet tracking system
Employee management
optimum utilization of resources
Tracking agents
The Tookan app is capable to connect major parties in the delivery process. Tookan has 3 different apps for agents, managers, and customers.
what are the features of the Tookan Agent app?
Automation of delivery dispatch
Route planning and optimization
Navigation service
Tasks alerts and reminder notifications
Delivery person's earnings calculating
What are the main features of the Managers Dashboard In Tookan?
Proper viewing of all the business
Agent managing by GPS tracking and checking task status
Performance checking
Monitoring and managing rating and reviews
What are the features of the Tookan Customer App?
Delivery tracking in real time
On-demand delivery managing
Chat facilities with an agent
More options for payments
In addition to the above key features, there are more features available in Tookan, You can get an idea about Tookan when reading the below list.
SMS Gateways
Payment Gateways
Geofencing
API Access
Recurring Tasks
Way Bills
Agent Wallet
Tookan Logistics
Utility Apps
Custom Field Templates
Inventory Management
Task Notification
Optimized Routes
Proof of Delivery
Easy Navigation
Smart Analytics
Agent Capacity Management
Automatic Barcode Generation
Easy Integration
Enhanced Productivity
Merchant
Reduce Maintenance Costs
Geofencing
Behaviour Monitoring
Tookan Deployment options
Tookan suitable Business
Large size
Middle size
small size
Start-up and existing business
Tookan delivery management software is suitable for any size of Business while Startup Business is also affordable.
Why do you select Tookan for your business?
Enhancing operational efficiency
for getting the competitive advantage
real-time tracking fleet
Easy management of orders
Keep better customer relationship
Reach your business anywhere, anytime
Next, discuss the benefits and differentiations of the Tookan App
Advantages and differentiations of the Tookan
Enhancing customer experience –better customer satisfaction with SMS, easy payment methods and options available, real-time information sharing, better route navigation with optimum level.
Delivery optimization-Increasing delivery process y automated tasks assign to workforces according to distance and availability.
Simple Monitoring System-Able to track end-to-end fleet tracking, resources, and employees and resources anywhere and anytime. Field agents or delivery people can be shared updates and instructions through a mobile app.
Minimize unscheduled or canceled appointments-Customers able to view delivery company work schedules it is easy to arrange appointments with mutual availability. It is helping to improve customer satisfaction and reduce missing appointments.
Reduce Maintenance Cost-Preventive vehicle maintenance and advanced breakdown alerts can be avoided unexpected repairs and fleet replacements.
Providing free Trial -There is a 14-days free trial facility without advance payments. It helps with decision-making and customizes apps according to business requirements.
24/7 customer support service
There is a facility to integrate with multiple options via API/Zapier
Able to integrate with online ordering software and tools
User-friendly simple interface
Affordable for any size of business (including Startup/small)
Automated notification, reminders, and availability of integrations in the delivery process
disadvantages of Tookan
Frequently issues in software
customization difficulties according to business
For recommendation of Tookan: here analysis Ranking of the popular websites
| | |
| --- | --- |
| Source | Rank |
| G2 | (104)4.2 out of 5 |
| Get app | (67)4.3 out of 5 |
| Capterra | (67)4.3 out of 5 |
| software advice | (67)4.33 out of 5 |
| Google Play | (180)3.8 out of 5 |
Most of the world-famous brands are using the Tookan app for a smooth last-mile delivery process. Example companies using Tookan for their last-mile delivery process.
Example companies who use Tookan
More than 10K live businesses are using Tookan
More than 180 countries are using it.
There are More than 5M users of Tookan
MacDonalds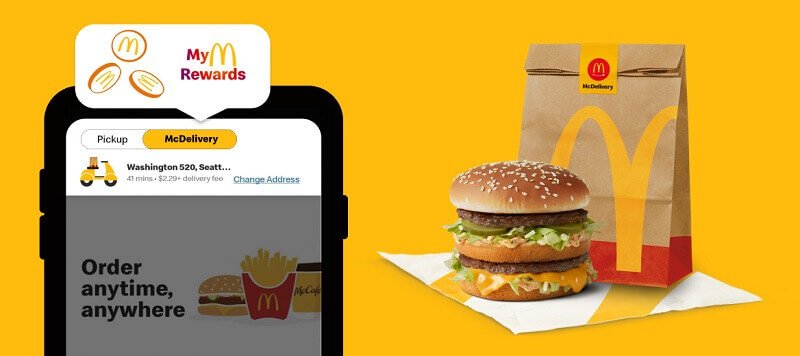 Burger King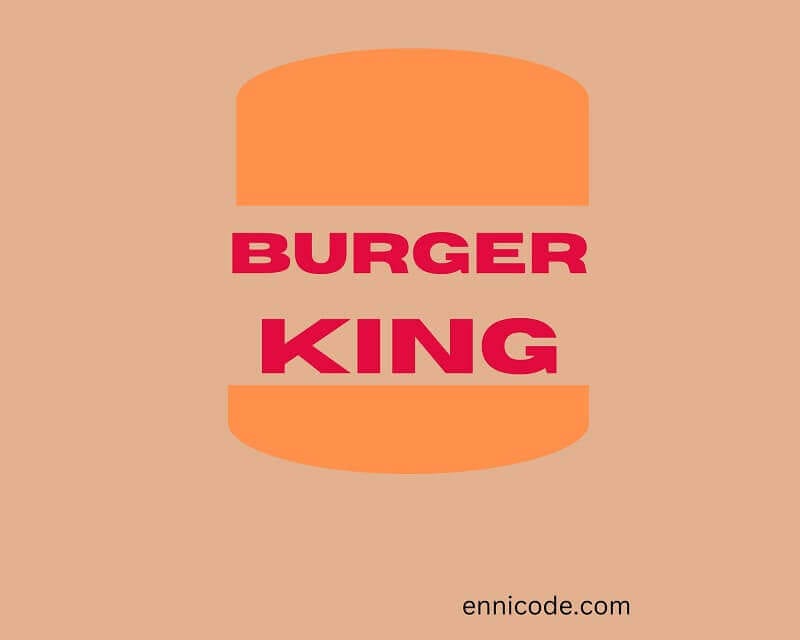 KFC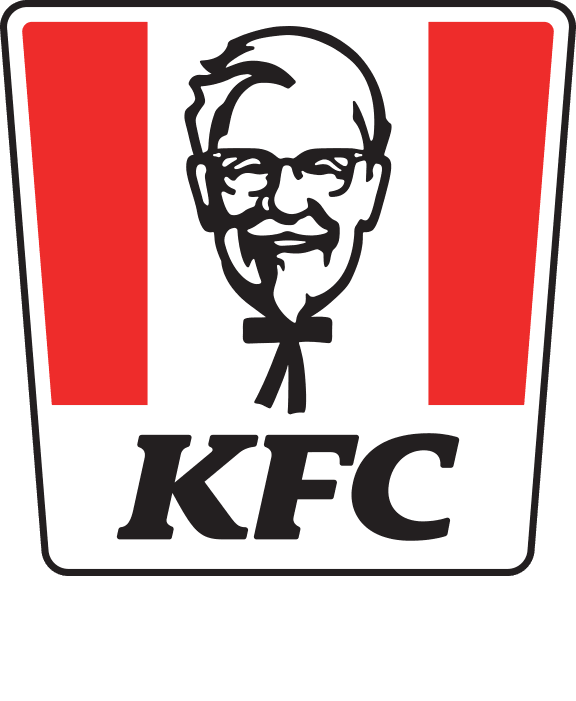 Pizza hut

Domino's Pizza chillie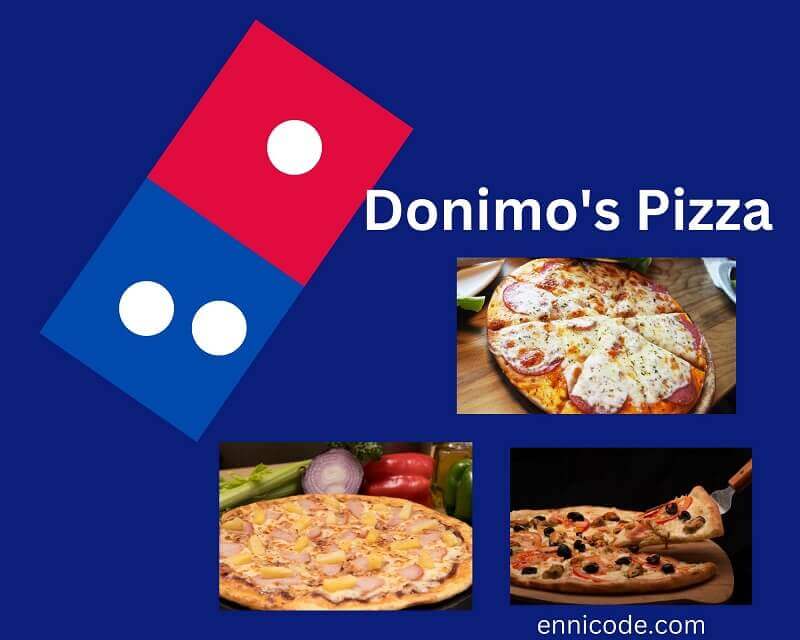 The above details prove that Tookan is a good last-mile delivery operation app. You can turn your business to success journey with Tookan delivery management software. If you have an idea to buy the Tookan application. Please visit the official website of Jungleworks. and request a demo and quotations free trial.
Who are the major competitors of Tookan in the delivery tracking software market?
Onfleet
Shipsy
Detrack
Track-POD.
HyperTrack
DelivApp
GSMtasks
G2 Deals
References
Related post may you like