Hostinger is a web hosting company doing hosting and other related work for amazing deals. They are focused to give all in one package for hosting users. The package includes unbelievable services for the cheapest price and even other companies not able to come near by with compared to hostinger. You can get the best price once you agree to be there with hostinger for long period.
Once I heard hostinger at a cheap price I didn't have big expectations. Then I host my web on hostinger and realize that is not how it is. It's a surprise with what I found. I'm going to explain about hostinger and learning materials when you start into start hosting with hostinger. It's true and now you can experience a fast website in your host.
Best Features On Low Rates By Hostinger
Hostinger features are dependent on the plan you're going to purchase for your hosting. But you need to realize their basic plan for each category giving maximum features you never find similar with other hosting companies. What are the categories hostinger provides? Its looks like below
Shared Hosting,
Cloud Hosting,
WordPress Hosting
VPS Hosting.
Email Hosting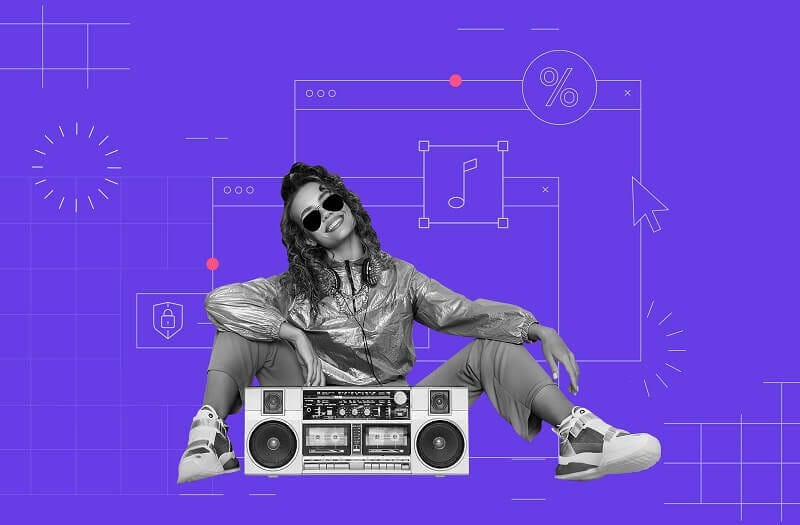 Hostinger Shared Hosting is the starting point for beginners and it is the cheapest plan ever found compared to hosting companies. This type of hosting shares the server resources as explained in your plan. There are multiple websites on one server but limits the maximum resource usage for each website. In below shows hostinger Shared Hosting plans and plans containing the features given to one account.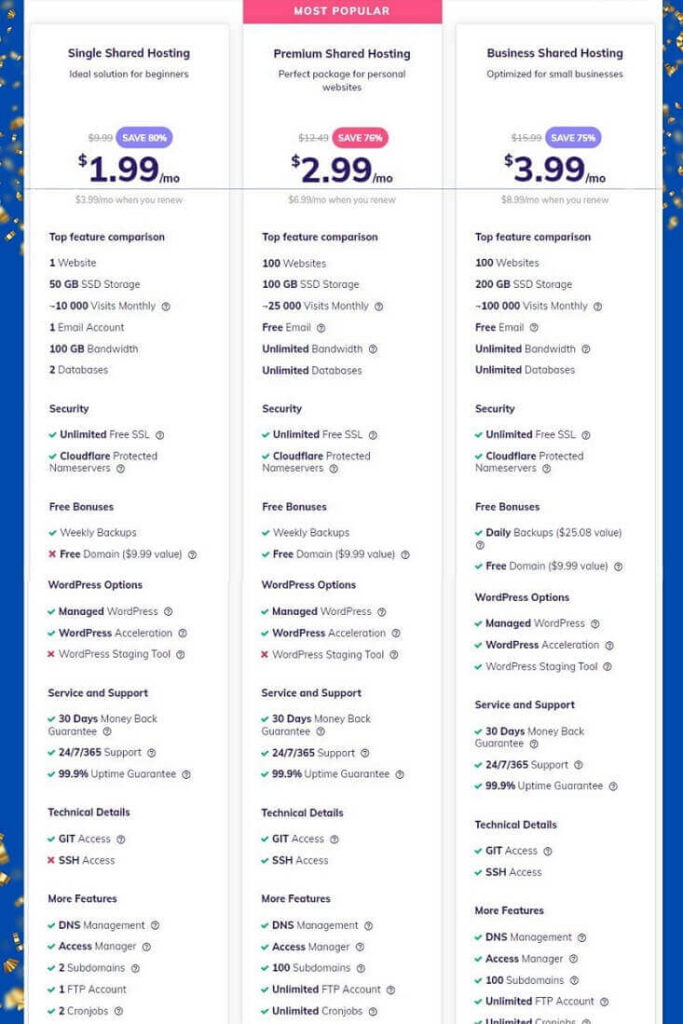 According to the source image, you can see that Shared Hosting provide unbelievable features from their basic plans. There are a lot of features but If I pick some of the common features that are available with all the shared plans.
Unlimited Free SSL,
Cloudflare Protected Nameservers
30 Days Money Back Guarantee
24/7/365 Support
99.9% Uptime Guarantee
DNS Management
Single Shared Hosting
This is the cheapest plan you can ever get from hostinger. Hosting with Single Shared Hosting gives you some good features with a fast load time. This is very much introduced for startups for beginners. In addition to the above common features, there are Weekly Backups, GIT Access as a bonus
Premium Shared Hosting
Hostinger Premium Shared Hosting, this the most popular plan for Shared Hosting. In addition to Single Shared Hosting, there are Free Email, Unlimited Bandwidth, Unlimited Databases and etc.. Also, you can take Free Domain as a bonus.
Business Shared Hosting
Business Shared Hosting's main purpose is to host multiple websites as a small business. As previously, there are improvements compared to the Premium plan with contains all premium features. Additionally, Cloudflare CDN and more storage and subdomains are available in this package.
If you're looking for a blogging site, Company site, News website, or Small Business website then Shared Hosting will be suited for you. Also Compared to shared hosting with other companies Hostinger is a good and valuable place to host your website with a cheap budget. Amounts and features can change with a decision on Hostinger.
Cloud Hosting is hosting your site in a virtual private server. From Hostinger You will get dedicated resources and an IPV6 address and resources can grow without limitation. Cloud Hosting prefer for small to a large type of business work. This will improve the speed and the great end-user experience.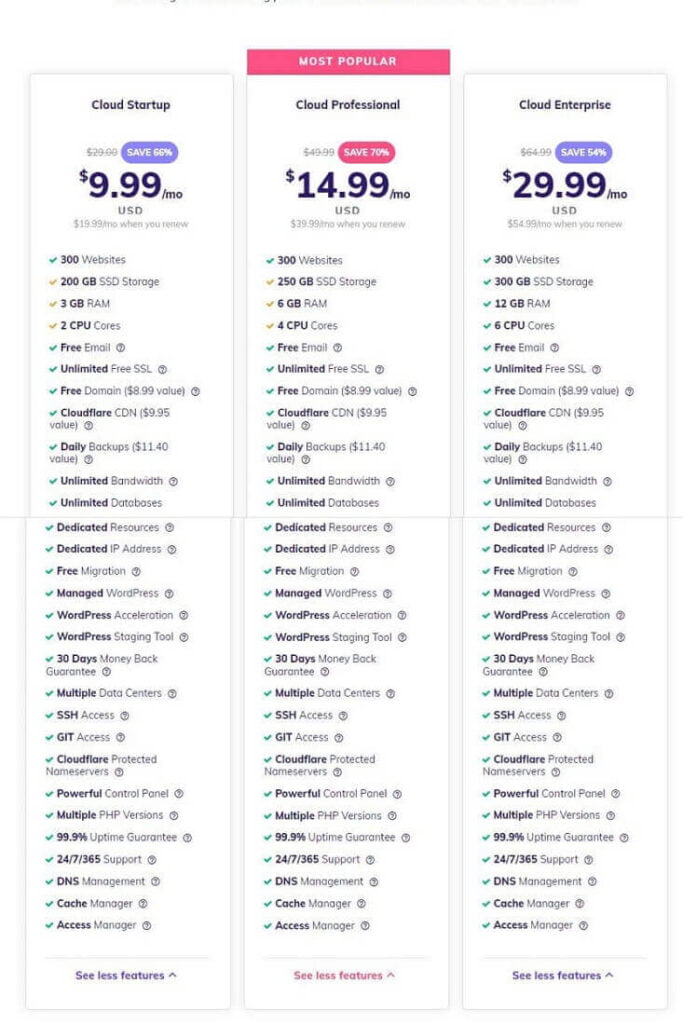 Hostinger provides free migration from shared hosting to Cloud Hosting without any downtime. This not only required both hosters in hostinger but it is possible from another hosting company as well. There are 3 types of Cloud Hosting plans and compared to shared hosting Cloud Hosting is a bit high in cost for any company.
WordPress Hosting is a shared host but this is optimized for WordPress. From hostinger plans, they provide additional plugging to improve site performance. According to the hostinger they are proving all the below features in WordPress plans
Free SSL Certificate
Access Management
LiteSpeed WordPress Module
PHP Version Control
eCommerce Optimization
1-Click WordPress Installation
WP-CLI and SSH Access
Free Migration
24/7/365 Customer Support
Git Integration
Regular Backups
99.9% Uptime Guarantee
Automatic WordPress Updates
DDoS Protection
Professional Email Address
Lite Speed Server: One of the faster web servers in the industry. Hotinger WordPress hosting is provided by LiteSpeed. Other than that use Http3 and Ipv6 to speed up the load time.
One-click Installer: Without any backend configuration any CMS able to install on your server
Staging Server: You can create a staging node on your site and do the necessary testing there without affecting the live node
Backups are Automated: All the WordPress hosting plans from hostinger there are free backup mechanisms available
VPS hosting on hostinger provides a variety of plans. It enables you to freely do anything in your host. Hostinger provides root access to your host, and they will be guaranteed speed, uptime, and backend functions. According to them, they are promised on below services
SSD and Processing Power
100 Mb/s Network
NFS Support
Full Root Access
Dedicated IPv6
Backups and Snapshots
Resource: https://www.hostinger.com/vps-hosting
Select Your Matching Hostinger Plan
The above describes all the most used hosting options by hostinger. But that's not all about hostinger they are providing other services with good features. I'm not going to describe everything here but those are features on some plans themselves.
Google Workspace Email
Business Email Hosting
Domain Checker
WHOIS Domain
Hostinger server locations worldwide
Hostinger servers spread over 4 regions with 7 countries
Europe (the Netherlands, Lithuania, the United Kingdom)
Asia (Singapore, India)
North America (the USA)
South America (Brazil)
Hostinger Pros and cons
As we describe above Hostinger provides a lot of features at low rates but you have to be them for a long period. Also, the amount of gain from them depends on the plan you're going to buy. But all the plans have nice features compared to others. There are a lot of pros than cons with hostinger Here I list common pros and cons.
Pros
Cheap plan for high value
24/7 Nice Support
At least weekly backup on all the plan
Excellent Performance
Good Uptime over the period
Easy Control panel
Free Migration
Less complexity on the control panel
Good review comments
All In One with hostinger
Cons
Renewal prices are quite high
No Phone Support
Hostinger Services
Hostinger provides remarkable service to its customers. My experience with hostinger is great on their service and I am truly able to take the below services. The next section describes all the features and services for each plan but I'm going to highlight their main service as described on hostinger home page.
Source: https://www.hostinger.com
Hostinger Global Performance
Uptime and Load Time are Impressive
As a leading hosting company Hostinger is maintaining good uptime and load time over the past few years. They are guaranteed 99.9% uptime in all types of hosting plans. They have impressive load times on their servers. Load time is the most catching point on their servers even in shared hosting as well. Load time is very low over the period of time and it's very consistent. The below graph from Pingdom.com illustrates we can believe the site perform well once after hosting with hostinger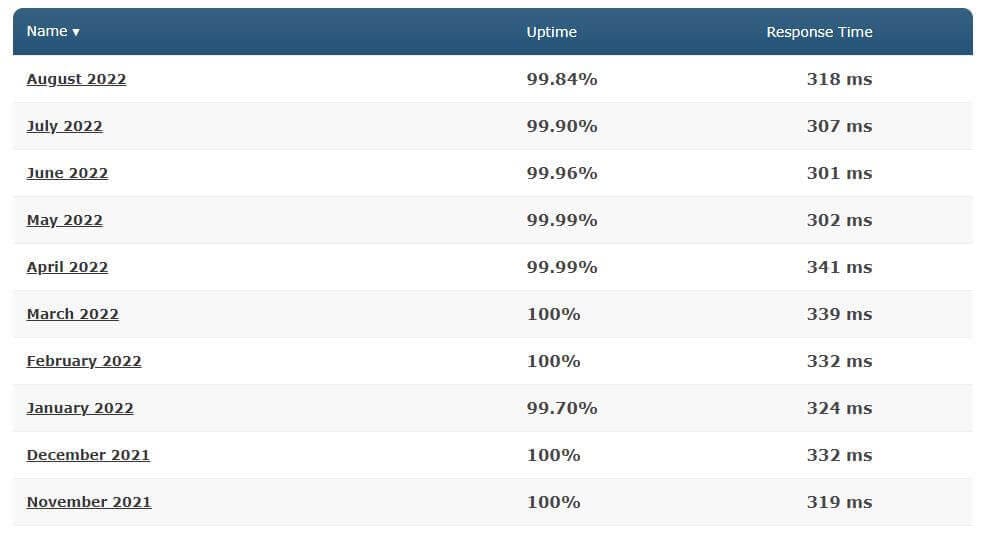 LiteSpeed Technology with Hostinger
Litespeed servers are optimized for server performance. There is Litespeed software installed on the server that can handle higher traffic by using fewer resources. That makes helps to increase the page load speed. There is a Litespeed plugin for WordPress users and in Hostinger it's already applied to your packages.
Litespeed plugin for WordPress is doing copy the website for caching and responds faster to your requests. The Litespeed cache plugin for WordPress is doing different types of functionalities for improving performance as listed below
CDN:
Cache
Image Optimization
Page Optimization
Database Optimization
Crawler
Tools and Other General Settings
Once you configure the plugin well then you will bring great improvement in website performance. According to Hostinger they compared LiteSpeed Web Server, Nginx, and Apache on small and large scales. They are proving to get the best performance in WordPress in Litespeed servers.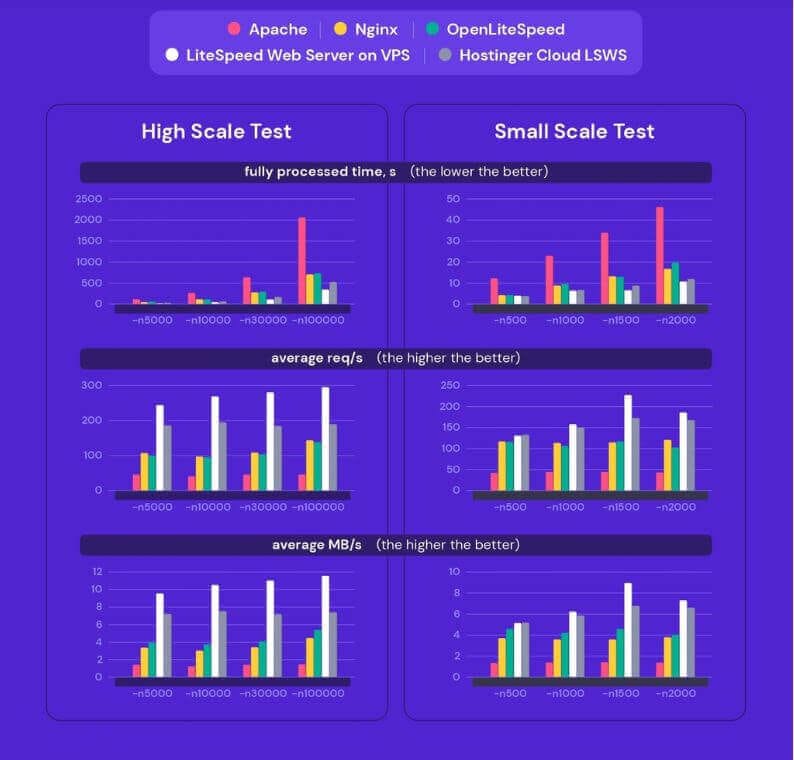 Cloudflare Protected Nameservers (DNS) and CDN (Content Delivery Network)
Cloudflare is one of the famous companies for CDN. Hostinger provides Cloudflare Protected Nameservers for all the packages but does not provide CDN by default on every package. Then You can configure CDN by yourself. There is an option to configure Cloudflare CDN by Litespeed cache plugging for WordPress users.
There is an option on Hpanel to configure Cloudflare Protected Nameservers and you can Purge caching with a single click.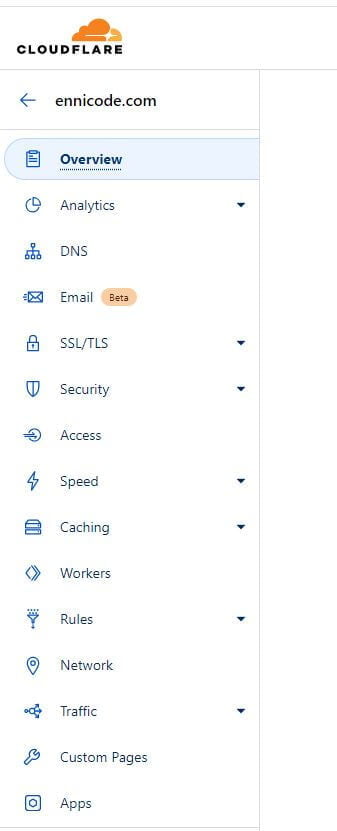 This is Not over with Cloudflare Once you created an account for CDN Cloudflare you can find a lot of features they are given. Other than the features you have a good analytical dashboard on your website for performances, requests and etc. Visit hostinger Blog by clicking here
Those are the only features you can take by buying hostinger package on your website hosting. These are major performance features by hostinger. Other than those features you can add any improvement by yourself if your expert on performance. It's not blocked by them and free to do the improvement ourselves. Let's move on to Review and Client Opinion for Hostinger
Hostinger Reviews AND Opinions
Reviews are the best thing to decide how it is working in real environments. Customers give true and valid reviews using their experience. Therefore once we are going to use something then make your habit on check reviews from others. When it comes to hostinger all the reviews are positive. Below are great examples of trust in hostinger to use as your hosting partner.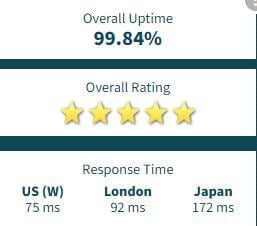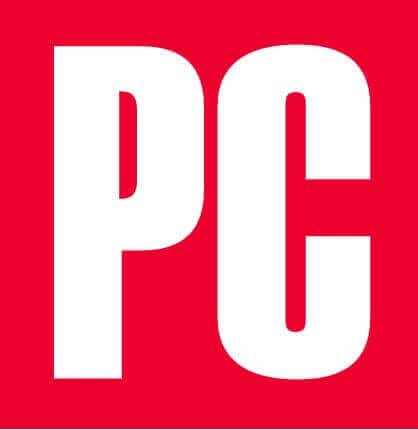 Cybernews
Source: cybernews.com



Hostinger's cheap hosting plans are worth or NOT
Hostinger provides hosting plans for a very cheap amount. As I said earlier if you are able to take packages for a long period you will get the best rates. If you went through the whole article, you are now realized investing in your website on hostinger is not a bad decision. According to my experience, I can confirm it for you.
My experience on hostinger is a great experience for me. Because I did everything myself and there is a lot of support from videos, blogs, and articles on the internet. Also, the customer support they gave me on my work is excellent. I'm able to take support by direct chat and email. That's fair for me to manage my website on hostinger.
I check performance through the GTmatrics for different regions and those records are also true with their explanations. Hope these pieces of information help to decide on your hosting partner
What are the Hostinger approving payment methods? Visit support.hostinger.com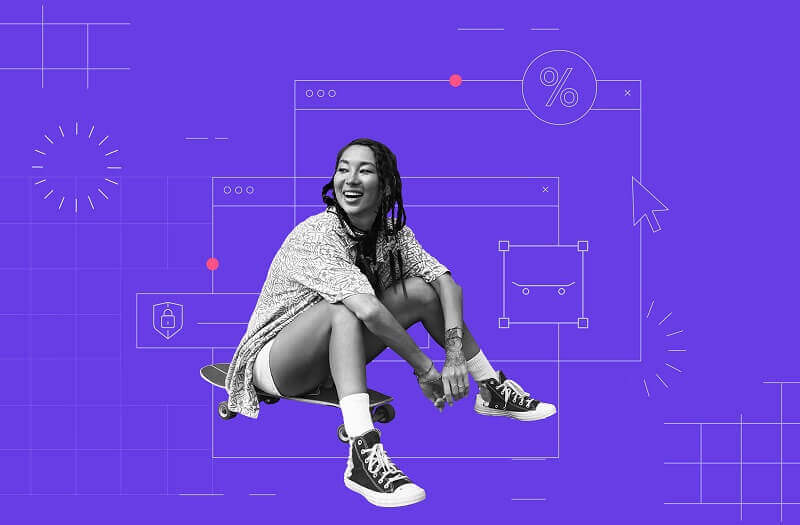 Conclusion
Hostinger is a famous web hosting company giving the most reliable plans for low rates. But hostinger provides great performance and amazing features in their plans that suit any type of hosting. Hostinger uses Litespeed servers and their caching plugins for improving the performance of websites. Other than that, they use Cloudflare as a CDN to load faster on their websites.
You can pick a plan according to your requirement and upgrade if you want to expand your site. Here I would like to suggest Hostinger as your web hosting partner and experience their great feature on the lowest deal in the market.