ERP system is an amazing tool that can boost your business. ERP systems make a digital platform for your business. And also it can reduce most of the traditional manual recording with paper. Then creates an efficient environment as well as a better workplace for employees. Similarly, increase customer satisfaction. Hence Boost your business.
First of all, we need to understand the meaning of the ERP system.
What is the meaning of an ERP System?
ERP system stands for Enterprise Resource Planning system. It is an integrated system that is able to connect the main functions of the business. Even more, it creates interconnection with different kinds of departments of the company.
For example, when considering a vehicle-selling company, there are many departments like purchasing, shipping, transportation, warehouse, accounting, sales and marketing, human resource, administration, etc.
If there are many sales outlets and warehouses that are interconnected with the ERP system. The company is able to handle all the flows inside the company from the start until the end of each process. Any department within the company can access those records, so the internal process is easy and accurate.
As an example, if one customer wants to start with customer order requisition or any other type of request and hopes to end with vehicle handover to the final customer then all the processes log into the ERP system. Those are accessible all over the world just by using the ERP System. That's a huge advantage for everyone compared to the old manual process.
Next, we move on to Industries that can use ERP Systems. It may useful to choose the right ERP system for your business. Because ERP systems can vary with each other in their domain. There are more industries that use ERP system solutions. But below I have listed some of them.
What Industries use ERP systems?
Automotive
Communications
Construction and Engineering
Consumer Goods
Energy and Water
Financial Services
Food and Beverage
Government and Education
Healthcare
High Technology
Hospitality
Industrial Manufacturing
Life Sciences
Media and Entertainment
Oil and Gas
Professional Services
Retail
Travel and Transportation
Wholesale Distribution
There are well-known companies that provide ERP systems. As an example below is listed a few of them. Those are a few of the leading companies that provide ERP Systems.
Oracle
Sage
IFS
Microsoft
Sap
ERP systems provide by the famous companies listed above and they defined their industries on their sites, Let's go through a few of them here by clicking on the below links.
Key areas of ERP systems improve business
When choosing an ERP system for your business highly considerable factor is the covered areas by the ERP solution. Common areas of ERP systems are listed below,
Inventory management
Accounting and financial management
Customer relationship management
Administration
Procurement management
Warehouse management
Supply chain management
Human Resource Management
Financial Management
Commerce Integrations
Construction Management
Manufacturing Management
Order Management
Payroll
Project Accounting
Reporting, Dashboards, and, BI
Service Management
Multi-Entity and Intercompany Accounting
What advantages of ERP systems?
Now I would like to list the benefits of ERP systems. Here there are critical advantages of the ERP system given to you by just implementing ERP in your workspace.
To make the internal workflow process easier.
Rationalize the company to succeed in the digital economy.
Enhance efficiency through a user-friendly system.
Forecasting demand and purchasing easily and efficiently.
Reliable documentation process.
Increasing transference ability and collaboration within all the departments in the organization.
Ability to connect with the cloud.
Easy to access in real-time.
Information report to get a more accurate decision-making process.
Easy to access real-time Information reports to get a more accurate decision-making process.
Company operational cost decreases with streamlining departments and processes.
Enhancing internal cooperation between internal parties and external parties
drawbacks of not having an ERP System?
Next discuss, suffering the causes without using a proper ERP system.
Difficult to Make the Right Decision at Right Time
Unnecessary costs related to inventory handling
Purchasing is not at the right time
Accessing company data is more difficult
Time wasting for manual work and internal searching information
Forecasting details and planning with some failures
The compliance rate is high among employees and customers
Employees and employers are under pressure when no available data and the report analysis process is more complex
Customer dissatisfaction due to not giving efficient service like after-sale services, supporting services,
Customer grievance handling is more complex
Remote workers accessing company data are difficult
Inventory management is a more complex and unnecessary cost
Unwanted Data collection and duplicated data availability
Communication and knowledge sharing are low in internal departments
Lack of Company Communication and Knowledge
Example companies for improve by ERP
Further, in this section let's discuss world-famous brands and how they improve business by using ERP systems. There are thousands of companies that use ERP systems. But here are listed a few of them and their success stories
The first example is the Coco-Cola company. Coca-Cola is a world-famous brand for more than 135 years in Beverage Industry. At present Coca-cola company has 200 brands distributed in more than 200 countries.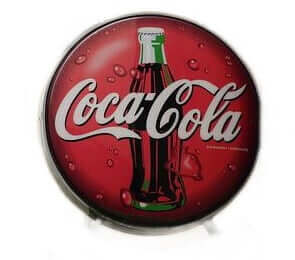 ERP: SAP Alibra
There are a lot of success stories with SAP Alibra but here moving with Coca-Cola
The second example is Uniliver. Unilever is a global business in the consumer products industry. It has more than 400 brands. Distribute among 190 countries.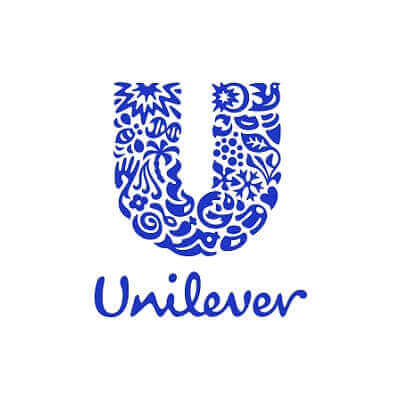 ERP: SAP
Unilever is also one of the famous brand name companies and used ERP for their business. Here explain about SAP ERP system and how to turn their business.
Barthi Airtel Limited is also famous as Airtel. It is a famous company in the telecommunication industry. Airtel is based in India while multinational telecommunication service operators are in over 18 countries.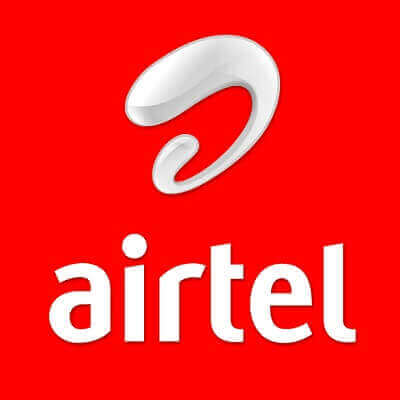 ERP-Oracle Fusion Cloud
After using the above system the company is able to simplify the process of financial, planning, and also supply chain. It could be digitalized that areas.
Help to enable Airtel to automate manual processes, gain an on-demand 360-degree view of its financial data, and streamline procurement and supply chain management
User Comments
"At Oracle we are committed to helping every customer navigate market challenges, stay ahead of the curve in innovation, and adapt digital strategies to future-proof their business. With Oracle Cloud Applications, Airtel will be able to leverage the latest technology and innovation to meet shifting customer expectations and revamp their business operations. We're proud to be a partner with Airtel and look forward to supporting"

Shailender Kumar, senior vice president and regional managing director of Oracle India, Source by sap.com
4. Mazda Motor Logistics
Mazda Motor Logistics' parent company is Mazda Motor Corporation which is a world-famous brand name in the Automobile industry. Mazda Motor Logistics company distribution of Mazda cars and spare parts to European countries. For getting a competitive advantage and a smooth delivery process Mazda Motor Logistics Company decided to implement an ERP system.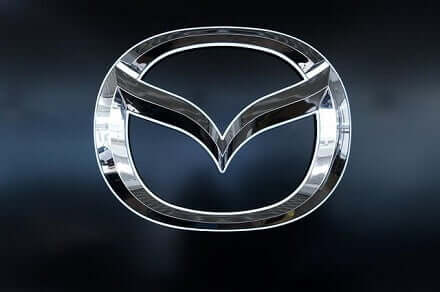 ERP: Oracle Cloud
European distributor boosts on-time delivery and cut the time needed to close the books by 75%.
User Comments
"By combining Oracle Transportation Management with Oracle Business Intelligence we're able to measure KPIs for our European distribution center and our regional warehouses. This allows us to compare the performance of our warehouses in the same way, with the same KPIs"

Kris Van Vossel
Innovation Manager, Mazda Motor Logistics,Source by oracle.com
If you are interested in viewing the full customer story of Mazda here
Whirlpool Corporation is a leading manufacturer of kitchen and laundry appliances. The corporation markets its portfolio of brands Whirlpool, KitchenAid, and Maytag.

ERP: SAP Business One
After the implementation of SAP business, one ERP system reduces 20% of HR operating costs while delivering excellent HR solutions to 77,000 employees in 52 countries.
User Comments
"Using SAP SuccessFactors solutions, we now have standardized HR processes and data-driven insights across the globe, helping us achieve excellence in global talent planning and HR management"

Mark Morrissey
VP Global HR Operations, Whirlpool Corporation,source: sap.com
"HR digitalization was a key objective in our transformation to address our work culture challenges. Our investment in the tools necessary to develop and engage our people was an important aspect enabling the execution of our business strategy"

Arun Serikar
Director, Global HR Technology, Whirlpool Corporation,Source: sap.com
Here you can watch Whirlpool's cooperation success story with the SAP Business One ERP system.
Toyota Lanka is a subsidiary company of Toyota Tsusho Corporation in Japan Toyota Lanka was established in 1995. It operates the largest spare parts warehouse in Sri Lanka with 8 branches in the country.

ERP: IFS ERP
With the ERP system, Toyota Lanka could reduce costs while maximizing the efficiency of employees and data.
And also ERP system increased the flexibility of reporting globally which is a benefit to Toyota Lanka as a part of the worldwide organization.
User Comment
"Global reach is very important to us.Together with local support and the professionalism of ifs's staff, these are the primary reasons why we chose IFS."

Manohara Atukorala, Chief Operating
Officer, Toyota Lanka, Source: ifs.com
Here are more details regarding Toyota Lanka with the IFS ERP application.
KFC was established in Pakistan, in 1997.KFC is a consumer industry business. Now available KFC restaurants in more than 32 cities with more than 110 restaurants in Pakistan. In past years KFC Pakistan restaurants network is developed rapidly.KFC Pakistan is the world's first fast food retail restaurant that has adopted dynamic 365 for both of front and back offices.

ERP: Dynamic 365
With Microsoft Dynamic 365 adoption, enhance speed, and flexibility. and also decrease in wastages.
Boosted customer experience while employee productivity.
The above details prove that, after the ERP system was implemented, there is a rapid growth in KFC Pakistan.
User Comment
"Dynamic 365's Kitchen Display System has revolutionized communication. The restaurant team has real-time access to orders and processes, improving efficiencies. Customers can also see their order at any time, elevating the customer experience.

Raza Pirbhai: Chief Executive Officer"
KFC Pakistan,source : customers.microsoft.com
"In KFC's new era of data visibility and front & back-end integration, we have condensed our financial team's processing time by 35 to 40 percent."

Ammar Azhar: Chief Information Officer,source: customers.microsoft.com
Here you can see the growth of KFC Pakistan's improvement story.
Customers on ERP Systems
Let's explain, what is the impact of a business by using ERP systems.
Choosing the right technology for your business will be a great opportunity to improve your business. As well an e-commerce platform creates a successful virtual shop worldwide. Even in the business deployment of an ERP system adds great value to your business. Then that will be the turning point of your business journey. It will definitely boost your business while enhancing the profit earning the business.
Keep in mind that I have to highlight this clearly when selecting an ERP system for your business then you need to consider the scale and scope of your company. If it is small scale with few employees then ERP systems implementation is not affordable. Because implementing and maintaining the ERP system cost is high.
Reference